Choosing The Best Fibre – A Conundrum
Durability, wear, stain resistance, pest resistance, cost.
All things need to be considered when choosing a carpet for your home, after all, you want something that will look good in your home, feels amazing under your foot, and most importantly, lasts years.
Yet, finding the best carpet for your home seems to start out simple but then when you get to the carpet store you quickly begin to get bogged down with the variety of choices.
Here are the pros and cons of Wool.
Wool – The Pros
Preparing your knowledge about carpet fibres and how they perform will give you a better understanding of which carpet to buy.
Wool is the most popular luxurious fibre and is considered to be the very best carpet material available.
Sure, it's far more expensive, but for good reason.
Durable Fibre: Mystery Revealed
Wool is extremely durable, strong, elastic and has excellent resilience, more than most other carpet fibres.
Surprisingly, Wool has a high degree of 'natural crimp' in the fibre, similar to a coiled spring, which helps it withstand heavy pressure and footfall.
Hence wool carpets maintain a good appearance for longer periods. WOOHOO!
Resist The Burn
Wool is naturally flame retardant, although wool will catch fire, it will not support a flame, meaning it will just smoulder and self-extinguish when the flame source is removed.
The moisture that wool holds contributes to it being flame retardant. So the good news is
So the good news is…
Burns from cigarettes and sparks from a fire will cause minimal damage to a wool carpet.
Warm and Cosy, Cool and Comfy
Can a wool breath?
Incredibly it can.
Its unique chemical structure means that it has a natural ability to regulate the humidity of your home.
Who would have thought, hey?
On a serious note, a damp room can cause serious health problems such as respiratory illnesses.
Wools unique ability to absorb moisture when the air is damp and releases it when the atmosphere is dry can significantly improve air quality in your home.
It's superb insulating properties, help keep you warm and cosy in winter, and cool and comfy in summer.
Water – Love/Hate Relationship
Wool is naturally water repellent.
This is because the surface of wool fibres have overlapping waxy scales that are hydrophobic (water resistant in other words) making them shower proof, this means that water droplets will bead and roll off the fibre surface delaying the absorption time.
Yay! Sheep in Wales are saved!
But saying that, wool is also highly absorbent.
Amazingly it can absorb up to 35% of its own weight in water before it even starts to feel wet.
It may seem confusing that wool is both water repellent and highly moisture absorbent.
How can that be?

Well, there are two different parts of the fibre that give wool these qualities.
Like I said wool fibre has a hydrophobic (water repelling) exterior but it has a hydrophilic (water-loving) interior.
So, even though it's naturally water repellent, the inner core, however, will slowly absorb the water vapour. That means wool is both moisture repellent and moisture absorbent.
Pretty cool…right?
Wool – Water = Less Static Electricity = Less Dirt. Simple Maths!
Wool has a low surface energy due to its unique moisture retention properties. Wool carpets don't conduct static electricity, meaning the degree of dry soil pick-up is significantly reduced. Less moisture loss means less static electricity means less dirt. Simple!
Furthermore, wools protective outer layer traps dirt in the upper area of the carpet pile and as moisture makes the fibres swell, dirt is easily realised, making cleaning a doddle.
Dirt-busting Protection
Wools soil hiding capabilities are truly unique. It can significantly hide soil better than any other fibres.
The reason for this is that wool is an opaque fibre (as opposed to synthetics which are transparent) meaning wool doesn't refract and reflect light like other carpet fibres.
The scales on the fibres diffuse light and emit a naturally soft appearance, which makes soil much less apparent to the human eye. Hooray!
Green Is Clean
Renewable natural resource, without harm to the planet, my favourite thing of all about wool.
It truly is a 'Green' fibre.
Grown every year by sheep throughout the countryside in the UK.
Environmentally, wool cannot be beaten. Ha!…in your face polypropylene!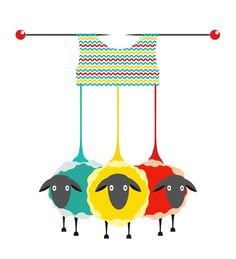 The Cons
If after reading the advantages of installing wool carpets then,
Wooow…hold your horses!
Stop and consider the cons.
Moths Attack!
Unlike manmade fibres, you may need to consider the organic problems of wool.
Since Wool is a protein it can be attacked by carpet moths. Arrrgggh!
If you suspect you have carpet moth, don't delay on calling a professional in to deal with the problem.
Carpet moths can eat away your carpet fast!
Get more information about removing carpet moth.
Beautiful Colours
Wool has an incredible bond with dye. Dyes are easily absorbed to the core of the fibre.
How often have you seen rugs in museums which were made well before you were even born?
Yet their colours still look magnificent.
Removing stains that include a dye or colouring agents from a wool carpet are near to impossible, without re-dying the fibres.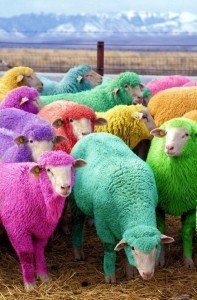 Don't Spill The Gravy
Wool is easily stained if you don't clean it up quickly and definitely don't use a VAX.
Here's an interesting fact.
Wool is more vulnerable to stains like meat juices, gravy, blood, coffee and other natural substances.
Why's that?
Because Wool is essentially a protein so it's vulnerable to stains similar to its own chemical makeup.
Shop Bought Products – A No No!
When it comes to cleaning wool, leave the shop branded cleaning products on the shelf – PLEASE!
Shop products are high in alkaline as is bleach.
Remember, Wool is sensitive to high alkaline chemicals after prolonged exposure.
Again, don't use shop bought products otherwise, the wool fibres will end up becoming brittle and your carpet will be completely ruined.
Avoid Damp Rooms
Have a moisture problem? If so avoid installing wool carpets. Wool is prone to mildew.
Suntan Anyone?
Wool can fade greatly, hence, not a good idea installing carpets in a conservatory or any room that gets constant sunlight.
A little suntan here and there ain't going to be a problem.
There's Always Room For Wool
So where would you put a wool carpet?
Well, forget the kid's playroom.
A room that's treated a little more formally would be ideal.
An adult's bedroom or mums best room for special occasions maybe.
If you have well-behaved kids (if there is such a thing) or your grandchildren don't visit often, then a wool carpet in a cosy living room would be lovely.
Don't forget this one thing…
…always get your Wool carpets cleaned regularly.
There you have it, wool has many unique characteristics.
Happy Choosing!