Most Amazing Moments Caught On Camera
Don't you just love it when you catch the most amazing moments on camera? – Like this 83 year old man climbing a 100ft pole at the Royal Welsh Show.
Did you watch it? Incredible right? I mean – WOW!
As Arnie would say…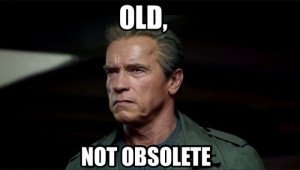 Over the many years we have been cleaning carpets, we have captured on camera some of the most fabulous results. Not that our carpet cleaning results could EVER top that 83 year old timer!
Just to give you a little taster, check this one out of us cleaning a carpet for one of our delightful customers.
Or this one of us cleaning a bedroom carpet ready for the owner to sell his property, which he did, the very next day.
Who would have thought that getting your carpets cleaned would make a massive impression on buyers.
What The Cost Of All This?
Good question…
From as little as £65, we can make a huge difference to YOUR carpets and upholstery. Our prices are ALWAYS top notch.
What do you think? It's worth it right?
In Spanish they say "Vale la pena ¿verdead?" meaning, it's worth the pain right?
But wait, there's more…
Its not just carpets we clean either, we have achieved some cracking results when it comes to hard floors and upholstery cleaning too!
Watch this Limestone floor go from Beast to Beauty.
Don't get me wrong, it's not all The Fonz and Happy Days, we have endured some pretty cold mornings cleaning upholstery. I'm pretty sure that is icicles hanging from my nose in the video…ha!
I have to say though, our training days have probably been some of the best moments we have caught on camera.
Looking back at our training courses, our 3 day stone floor restoration course and our Advanced Stone Floor Training Course just to name a few, really makes us proud to see just how far we have come.
Apart from the most amazing moments caught on camera, we have had some of the most funny moments caught on camera too.
But…that's for another time!
Adios Amigos!