Meet The Award Winning Technicians!
Get To Know Your Local Technicians.
When choosing a carpet cleaning company to carry out work at your home or workplace you definitely would want to know who they are, what they look like and a little bit of background.
So here we are…
Kevin Hunt – Senior Technician
Yorkshire guy Kevin Hunt has been cleaning carpets since 1989 (yikes!) and has gained incredible knowledge, experience and certifications throughout the years.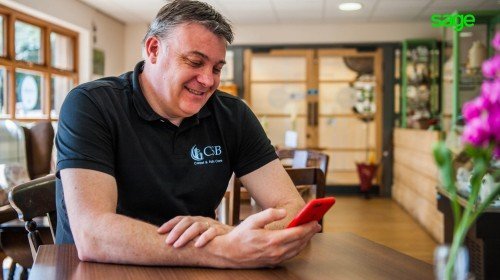 Most noteworthy, being accredited with the MOST prominent NCCA Certificate that requires an intensive training course and a lengthy exam (Passed with flying colours of course!). Very few carpet cleaners have this certification.
Kevin ran a successful office and carpet cleaning company up North prior to moving to South Wales and setting up a carpet cleaning business here in Cardiff, Bridgend and Bristol.
Incredibly intelligent, tall, handsome (stay away ladies, he's mine!…haha), humble and friendly, he is not afraid of hard work, having done "every job" in the business.
Kevin is fully qualified and has the ability to deal with ANY scenario going – literally!
He looks after the business contracts, quotes and customers service areas of the business as well as doing the actual work.
Apart from work…
Kevin enjoys family time, travelling, loves HOT curry, black coffee and his weekends off.
One thing he can NOT live without…BBQ Hula Hoops!
Mair Hunt – AKA The Boss
Me (Mair) I consider myself to be an incredibly humble, sweet, thoughtful, kind, fun loving individual and I LOVE being different in many ways.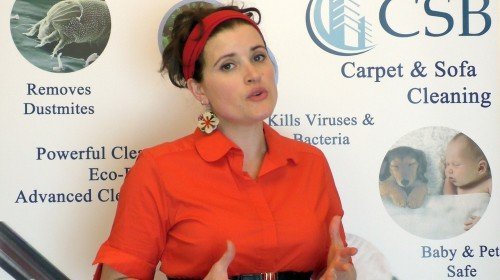 I'm a Welsh-born lady through and through and well known for my famous trademark red headband.
I'm incredibly driven and passionate in business and anything I put my mind too, right now it's providing a top-notch service for my customers and I'm currently writing a book.
My husband's words "Seriously, she is like a machine…she doesn't stop!" – It's true, I am.
I have been cleaning and restoring carpets since 2011 and I have successfully achieved the highest accolade in the UK, The TACCA Carpet Cleaner Of The Year.
Informative Videos
I'm well known throughout the carpet and upholstery cleaning industry for my informative and educational YouTube videos.
My aim is to provide consumer advice on how to choose a trained qualified technician, avoid costly mistakes, rogue traders and how to keep their furnishings cleaner for longer.
Surprisingly, my videos are so popular in the industry that it's created a snowball effect amongst other technicians.
Being one of the very few women in this male-dominated industry, I've been told (others words not mine) that I'm a successful role model for other females that desire to choose this exciting industry.
As well as attending every job, I look after the marketing, web design and I'm also a Certified Google Adwords Expert.
I'm Not Just a Cleaner!
My hobbies…well, I LOVE learning about psychology and I'm a keen photographer and i'm always trying to catch the most amazing moments on video – like this 83 year old man climbing a 100ft pole – unbelievable!
As a vegan, dairy and gluten free from food critic, I regularly sniff out, review and blog about the BEST restaurants, cafes etc, from around the world.
And when I'm not doing that, I'm cooking up some free from recipes in my kitchen which you can find in my recipe blog.
I LOVE providing my readers on where to find, eat and enjoy the tastiest vegan and free from dishes when dining out or on holidays.
At the moment, apart from speaking Welsh and English, I've been learning Spanish for the past 2 years straight – nada mal ¿verdad?
Having a balanced work life is so important to me because I LOVE travelling, adventure and generally having enjoyable things to do (I hate being bored!).
I'm an incredibly hard worker and you will see me on every job – guaranteed!
One thing I can NOT live without every day….my latte and cinnamon bun..yum!
Thanks for reading and have a happy day!
¡Gracias por leer y que tengas un buen día!
Our Mission Statement
Our mission is to provide our valued domestic and commercial clients with effective, professional and dependable stone floor, carpet and upholstery cleaning in Bridgend, Cardiff, Swansea with our AMAZING attention to detail on keeping their offices or homes safe and healthy.
Kevin and Mair Hunt utilise all the latest and best cleaning methods so that we can provide the perfect and deepest clean for your floorings and sofa.
We aim to give 100% total satisfaction in every job we complete.
We thank you for giving us the opportunity to work for you in restoring your treasured carpets, hard floors and furnishings.