Most Prestigious Carpet Cleaning Award In The UK!
Awarded by TACCA!
We are very proud to announce that Mair Hunt has been awarded The National Carpet Cleaner Of The Year 2016.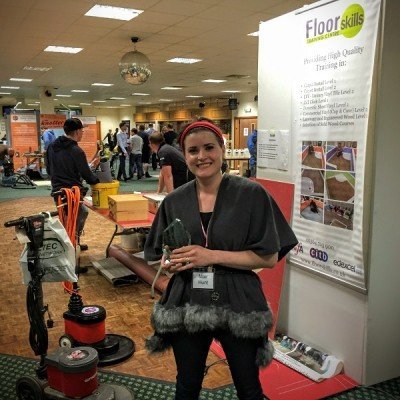 This award was in recognition of her pioneering approach to a genuine 5 STAR customer service, and the HIGHEST standards of carpet cleaning and upholstery cleaning.
TACCA (The Approved Carpet Cleaners Association) aims to promote the benefits of using a professional, approved local carpet cleaner and to help the general public in finding local, high-quality professional carpet cleaning service providers.
We are proud to be FULL qualified and trained members.
Promoting SAGE's New App For APPLE iPhone!
The Massive, world's leading software company, SAGE, loved our company so much that they choose us, Mair and Kevin, to promote their NEW APP for the Apple iPhone
We're super delighted to receive this wonderful recognition from SAGE in conjunction with the US tech giant APPLE.
Watch the promotional video.
We are SUPER proud to inform you that Sage is now using us on their official website and on adverts across many online newspapers. Click on SageOne and scroll down the page and see!
NCCA Advanced Members
CSB Carpet Cleaning is very pleased to be members of the National Carpet Cleaners Association (NCCA), this means we really do know how to clean your carpets and upholstery.
The NCCA is the only nationally recognised trade association dedicated to the cleaning of carpets, tile floor cleaning and soft furnishings.
To become a member of the NCCA we passed their extensive exams and met their rigorous requirements and are fully insured for both public liability and treatment risk.
Advance Group Certified
Run by Advance Group, Kevin and Mair have successfully passed the advanced stone floor management and restoration course.
This is one of the most advanced training course in the UK.
We are trained and certified in the following:
Geology and Stone Identification
Quarrying and Fabrication
Stone Floor Refinishing/Polishing
Procedures and Techniques
Stone Cleaning
Stain Removal
Troubleshooting
Stone Maintenance
Equipment
TileMaster Certified
Kevin has passed the 2 day stone and tile floor cleaning and restoration course.
Trained and certified in:
Stone polishing
Crack repair
Scratch repair
Vinyl restoration
Tile floor restoration
Identification
Stain treatment
Solution Certified
At Solutions Academy, we have been exhaustively trained and certified in carpet cleaning and various, spot and stain treatment on carpets, upholstery and even oriental rugs.
Our success rate is very high even with the most stubborn of stains.
Alltec Certified
Kevin and Mair have both attended courses from Industry leader Alltec to hone their skills in cleaning all types of carpets, upholstery and even problematic fibres, giving you the confidence in our ability to correctly clean your beloved furnishings.
Google Adwords Expert
Mair has successfully passed 2 official Google Adwords exams and is now a Google Certified Adwords Expert.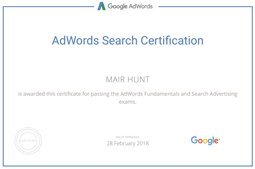 5 Star Rated Business
Our astonishing work continues to amaze our customers.
We are proud to be a 5-star customer-rated company!
We strive hard to provide an outstanding customers service as well as outstanding work.