Check Out Our Video
In this video, Kevin and I are cleaning a beautiful beige carpet in an apartment right next to the sea, what an amazing view!
I admit it was difficult to film with such an awesome view that kept grabbing my attention.
It truly was the most beautiful scenic view we have ever been to while cleaning a customer's carpets.
Beautiful Scenery and Beautiful Carpets
This particular carpet had many coffee and gravy stains and as it was a wool carpet, it can be very difficult to remove completely.
Why is it difficult you may ask?
Wool is extremely absorbent, so when you spill something on your lovely wool carpet it absorbs the colours, hence it can be a pain to remove.
Plus, with Wool carpets, they cannot tolerate a high PH or a strong alkaline cleaning solution, therefore a more gently process is required.
Carpet Cleaning Myths About Wool
Many people think that wet-cleaning a Wool carpet can cause shrinkage, browning, and damage the carpet fibres. This, of course, is FALSE.
Obviously, Wool carpets are more delicate but they are not un-cleanable.
Read all about the pros and cons of Wool carpets.
Put it this way, would you NEVER wash your wool jumper?
Plus, cleaning a Wool carpet will help prevent a carpet moth infestation.
Cleaning a oolW carpet is completely safe unless you hire a rental machine or an unqualified technician, I don't know which one is worse.
If you have wool carpets, please DO NOT ATTEMPT to clean them with a hired carpet cleaning machine. Doing so will over wet your carpets and cause irreversible damage.
As you can see in the picture below, a customer hired a rental machine and used solutions containing a high PH, as well as over wetting.
The result? – Carpet fibres have been damaged to the extreme.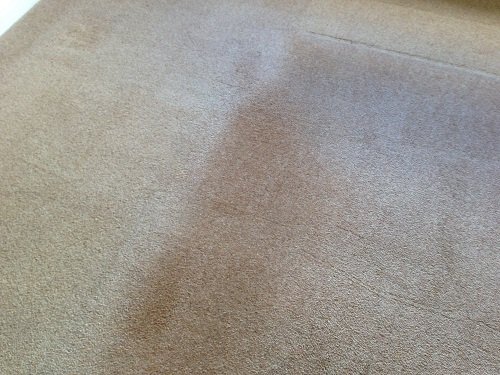 For more information and free advice please call us!
As an honest, reliable cleaning company, we are happy to help.