Award Winning Sofa Cleaning in Bridgend
Upholstery & Sofa Cleaning Bridgend To A Higher Standard Than You Ever Dreamed!
Our Award Winning specialist upholstery cleaning Bridgend services offers a unique Deep Thorough Cleaning Process that provides Clean and Dry upholstery in approximately two to four hours.
So you can get back to relaxing in your Fresh Smelling sofa sooner than you think. 
We recently transformed this sofa FROM THIS…
TO LOOKING LIKE THIS…
Our services are designed to meet your upholstery & sofa cleaning Bridgend requirements with the highest professional standards of sofa, couch or settee cleaning, undertaken by Kevin and Mair Hunt who are both professionally trained and qualified technicians.
Would you like a Fresh, Clean and Vibrant looking sofa, all at an Amazing Price? Just call Kevin or Mair now on 07716 364 148 for a free quote.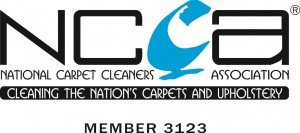 SAGE Software Choses CSB To Promote 

Their APP For APPLE!
Put Your Feet Up And Relax On Your Fresh, Clean, Soft Cosy Sofa
Describing our amazing service, Lisa Jones the lovely wife of the First Minister Carwyn Jones comments.
We pride ourselves on the most thorough deep clean including:
Thorough pre-clean inspection.

Identification of fabrics and fillings used in your sofa and upholstery.

Survey of pre-existing condition of your sofa and upholstered items and any special concerns you may have.

Comprehensive textile & fabric test for compatibility.

Thorough deep clean using the appropriate cleaning technique for your specific sofa.

Post-inspection and customer approval once process has been completed.
Jane
"Very efficient, they came on time. They have removed the stain, it's brilliant. They've done a fantastic job, very happy with everything and hope to have them back again."
100% Total Satisfaction Guarantee!
If you are not 100% delighted with our amazing upholstery cleaning service. We will happily return and re-clean any area free of charge. If you are still not satisfied, We won't accept your payment and your cleaning is FREE!!
Call Kevin or Mair for a Free Survey and Quotation today on 01656 859611
Upholstery Stain Removal
If we can't get it out, no one can. That's the CSB Sofa cleaning promise.
As professional technicians, Kevin and Mair use the most advanced stain-removal products, equipment and tools to remove or minimise most types of stains.
When it comes to textile and fabric stain removal, your best chance for removing the stain is to do it as quickly as possible after the spillage. The longer a spot sits on your upholstery, the more difficult it becomes to remove.
While many stains can be removed after they occur, some require the technical knowledge and advanced cleaning solutions that we have acquired after many years of training and and onsite experience
As professionals in the upholstery and fabric care industry, we have an extensive range of professional products, techniques and solutions at our disposal to help you win the battle against tough stains that are unsightly.
As part of the CSB upholstery cleaning service, we will give 100% of our time and effort to ensure that virtually all stains are removed. However, why not upgrade the service from the Deep clean package to the Deep clean and protect package?
This provides an invisible shield against most dirt and stains. We use  Nano Protect to combat stains as and when they happen.
Why not enhance your upholsteries ability to stand up to life's unexpected accidents by protecting it with Fabric Protector. A small investment in this invisible barrier is a sensible way to protect your investment, also sofa and upholstery cleaning Cardiff and carpet cleaning Cardiff.
Did you know that it takes longer to clean a 3 piece suite than clean a 3 bed house full of carpets?
Why? Well, its because fabric and textile sofas and chairs need more care and attention when cleaning them, many types of upholstery can't just be sprayed, scrubbed, rinsed with hot water and then extracted like most carpets can. They need special care and attention.
Your upholstery is made from fine woven and dyed fabrics which need time, commitment, experience and extensive training to achieve a premium result.