Most Thorough and Effective Carpet Cleaning Treorchy & Tonypandy
You will be flabbergasted at the incredible results you'll get with our Smart, eco-friendly sofa and carpet cleaning Treorchy, Tonypandy and Pentre.
Our thorough carpet cleaning service can ensure that your carpets continue to stay Fresh, Clean, Comfy and Dry within 2-4 hrs, making your home a more pleasant spot to unwind in.
Our system is proven to keep your carpets CLEANER for LONGER…..GUARANTEED!
Contact the Award Winning carpet cleaners Kevin and Mair now on 01656 859 611 or 07716 346 148. 
Watch Kevin & Mair's Bespoke Cleaning Process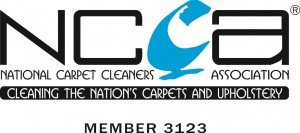 Making your Home a Cleaner Enviroment
Envision what it would be like to have your floors and sofas looking Beautiful once more and what your loved ones will say when they SEE and FEEL the difference.
The comfort of your most loved armchair, the Soft, Fluffy feeling under your foot, these are the simple things that make you FEEL GREAT toward the end of a difficult day.
Review By Lisa & Carwyn Jones ( First Minister of Wales)
Eco-friendly, Baby Safe And Pet Safe Carpet Cleaning 
Your delicate furnishings and carpets are the greatest interest in your home and can cost a substantial amount of money, yet the pitiful reality is they will inevitably get messy and in the long run, will need to be cleaned.
Our solutions are carefully selected after rigorous testing to ensure your carpets are not only cleaned effectively but safely.
Below is a rug we restored for a school that we regularly maintain their carpets.
Combined with our specialist cleaning techniques, we deliver stunning results every time for our customers in the Treorchy and Tonypandy area.
Make your house your home by bringing the life back into your living room with nice, soft and hygienically clean carpets. Safe knowing that it's as perfect as it can be.
See our carpet cleaning packages page, we have a range of tailored packages for your particular needs.
Got a question or would like to book our services? Call today on 01656 859 611 or 07716 364 148.
Treorchy News – See The Video On Our Blog Page
Carpet Cleaning With A Difference 
Here at CSB, Kevin and Mair have spent a significant amount of time (25 years in fact) in cleaning carpets and upholstery.
Our system is based on a multi-stage process using the most high powered truck mounted cleaning system available today.
Truck mounted machines are intended to stay outside, which implies significantly less gear in your home or business.
Furthermore, the air quality in your home is not traded off by awful stenches and microbes being blown around the rooms.
What's more, Truck mounted machines are petrol-driven, have their own water supply and produce enormous measures of vacuum power, keeping drying times to a minimum.
Our Truck mount produces high water temperatures which eradicate nasty bugs and microscopic organisms, leaving your furnishings hygienically spotless.
We are always ready to provide carpet cleaning in Treorchy, Tonypandy and the surrounding towns.
Smart System + Smart Solutions = Smart Results