Carpet Cleaning Swansea – Surpassing All Your Expectations!
Kevin and Mair are an Award Winning family-run team providing unsurpassable carpet cleaning Swansea, furthermore all through South Wales.  
With our exceptional deep thorough carpet cleaning service, You can enjoy Clean, Fresh and Vibrant looking carpets again. You will Love our services. We are Sure Of It!
We have invested in the most advanced petrol driven Truck Mounted carpet cleaning system available, which ensure maximum cleaning results and fast drying time of just 2-4 hours for our deep thorough clean. 
So, call Kevin or Mair now on 01792 293 243 or 07716 364 148 and revive your carpets with our unbeatable carpet cleaning service.
Watch Our Smart Cleaning System
Get Your Quick, Hassle-Free Quote
1st Place TACCA Winners!
Out of 800 professional members throughout the UK, we were Awarded by TACCA 1st Place and Champ of The Year for our outstanding work and informational videos.
We are fully endorsed technicians from TACCA – The Approved Carpet Cleaners Alliance. The leading association dedicated to bringing together the best carpet cleaning experts in the UK, and to give the customer peace of mind when choosing a TACCA member for their carpet cleaning. 
Approved Members are thoroughly vetted to ensure that they are fully insured, have comprehensive industry training and the latest and best high powered cleaning equipment.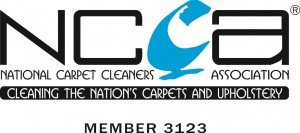 Are We Liked?
The Kind Wife Of The First Minister of Wales, Mr Jones, Reviews CSB as well as the lovely Mrs Atkinson.
Lisa Jones absolutely loved our exceptional service we provided her and her husband. Lisa said that CSB were the most professional carpet cleaning company around. Read her lovely comment below. 
Mrs Atkinson
"Fantastic! Really professional, really brilliant. Got all the stains out and I'm really pleased with the service".
Enjoy Clean, Dry and Fresh Carpets That's Beyond All Your Expectations
CSB Carpet Cleaning are one of the leading companies for carpet cleaning Swansea and the surrounding areas. We have an unrivalled reputation for our high quality, efficient carpet cleaning service and our affordable prices.
At the forefront of this family run service are Kevin and Mair Hunt, both are trained, highly skilled, friendly, professional and experienced in cleaning all types of carpets, textiles and rugs no matter how delicate or fragile.
We know that you may have invested thousands of pounds in your carpets and soft furnishings. Professional cleaning of your carpet or upholstery on a regular basis will extend its life expectancy considerably, in addition to keeping it hygienic and looking great.
100% Money Back Guarantee
We want you to be totally delighted with our carpet cleaning service. If you are not satisfied, then our job isn't done. We will happily re-clean your carpets – No charge, and if you are still not pleased, we will refund your money! That's our guarantee.
Exclusive Truck Mounted Steam Cleaning
Have Confidence with our CSB Assured Checklist
We use only the latest and most advanced carpet cleaning system available

.

We DO NOT leave your carpets soaking wet when we leave your home. We take the extra step of drying your carpet thoroughly and when we leave your home your carpet will only be damp to the touch and usually dry within 2 – 4 hours.

Professionally trained:

You can have confidence that any work we carry out for you will be backed up by relevant and specialised professional training. We have acquired advanced levels of training in restoring oriental rugs and advanced spot and stain removal. We have more than 25 years of giving a top-notch service.

Approved By TACCA – CSB are Qualified Members of THE APPROVED CARPET CLEANERS ASSOCIATION.
Bespoke treatment risk insurance:

We hold a higher than standard grade liability and industry specific treatment risk insurance. This is vital, as it allows us to work comfortably on your flooring and upholstery in the knowledge that we are fully covered for any unforeseen issues.

ECO-Friendly – We leave your carpets and soft furnishings Baby safe, pet safe and is excellent for sufferers of Asthma and Allergens.

We will not leave until we are 100% satisfied that we have done all we can do to restore your precious carpets/upholstery.

The owners, Kevin and Mair Hunt are present at every carpet and sofa clean, assuring you of their personal attention and service.
Our 8 Steps To Wonderfully Clean Carpets
Step 1: Pre-Inspection
Kevin and Mair will walk with you through your home and note any areas that need extra attention and also discuss items to be moved. After identifying the carpet's construction and any specific staining, we can then select the most appropriate specific carpet cleaning formula to use to clean your carpet. We will also advise you of any stains that may be of a permanent nature.
Step 2 – Dry Soil Extraction
First, we thoroughly vacuum with a powerful HEPA filtration vacuum which lifts and traps more dry soils, dirt, dust, pollens and stops them from escaping back into your home. Around 85% of the Dirt is expelled with this step. We only use our hospital grade HEPA filtration vacuums, which is why our system has the Seal of Approval from the British Allergy Foundation.
Step 3 – Furniture Moving
Sofas, chairs and tables will be carefully moved. Larger pieces, beds and dressers are left in place under our regular pricing structure. Furniture will be protected with disposable blocks and tabs.
Step 4 – Pre-Spray & Buffing
After the pre-inspection, we will apply our soil lifting formula to all areas being cleaned. Our hot organic pre-spray breaks down the dirt, oils, sugars and other sticky substances that actually attract more dust and bacteria.
While our unique formula breaks down the dirt, we use a machine with contra-rotating soft brushes, that gently buffs the solution into all the fibres to further loosen the stains and soiling. They are now ready to be rinsed away and extracted using our powerful extraction equipment.
Step 5 – Steam Clean & Extract
After the pre-spray has been allowed sufficient dwell time we will extract your carpet using our SE method also known as Steam Cleaning with our dynamic high-powered industrial grade Truck Mounted carpet cleaning machine.
Pressure and heat are regulated so that your carpet is not over-wet. We clean with a water temperature of 230°F which thoroughly cleans. Be that as it may, likewise has the additional advantage of killing and dispensing any microscopic organisms, bugs and parasites.
The rinse is specially formulated to leave your carpet and upholstery residue free so it stays cleaner longer and feels softer. Because of the high-power high powered machine we are able to do a more thorough rinsing of the carpet while getting the carpet dry faster in 2 – 4 hours.
Step 6 – Post Spot Treatment
If any spots or stains are not removed during this comprehensive cleaning process, then Kevin and Mair will use speciality spotting techniques to remove these. Note: Permanent stains identified by us may not be possible to remove.
Step 7 – Post Grooming
We will groom your carpet to leave it in the best possible condition, ensuring the fibres are tangle-free and as fluffy as possible.
Step 8 – Are You 100% Delighted?: We will inspect your carpet with you once again to ensure your 100% delighted.
As a commercial carpet cleaning company Swansea service with years of experience in cleaning all types of commercial grade flooring, we assure you of the best quality cleaning that ensures the cleanliness, the look and safety of your carpet. Our trained and skilled cleaning team takes the time to survey and determine your specific cleaning requirements and help you select the right form of carpet cleaning.
We offer commercial carpet cleaning for:
Shops and Retail premises.

Pub and Clubs.

Exhibition spaces.
Hotels and B&B's.

Golf Clubs.

Sports Centres.
Health Centres.

End of Tenancy cleaning.
Changing The Future Of Carpet Cleaning