Timeless & Beautiful Carpet Cleaning Pencoed
You'll Love Your Fresh, Bright And Hygienic Clean Rugs And Carpets Once Again!
Hello and Welcome – We offer an Award Winning service providing sofa and carpet cleaning Pencoed.
With regular cleaning from us (Kevin and Mair), we can extend the life of your carpets and furnishings, as well as be keeping them Fresh, looking Radiant and Beautifully Clean.
We clean carpets using leading-edge, advanced and powerful Truck Mounted Cleaning System, of which is  the most effective way of removing soils, stains, viruses and bacteria from deep down in your carpet.
The advantage of using this system, incorporated with our preparation technique is, it reduces drying times massively, enabling you to quickly get back to living and walking on your newly freshly cleaned carpets within 2-4 hours.
Miraculous Cleaning – Watch How We Do It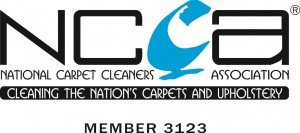 Fresh, Radiant & Beautifully Clean Carpets
Award Winning Carpet Cleaning Technicians – Kevin & Mair
Quite simply, with over 25 years combined experience and knowledge, no one else can clean your carpet better than us. Our Deep Thorough Carpet Cleaning Pencoed Service, if your first choice of company!
The First Minister of Wales is one of our happy customers. Lisa Jones wrote this amazing review about her experience. 
Kevin and Mair are true dedicated Award Winning cleaning technicians, our work is exceptional!
When it comes to cleaning carpets, no other carpet cleaners Pencoed have won the national TACCA award for outstanding work achievements.
Wondering how we clean your carpets? Watch our step by step carpet cleaning Pencoed video demo.
Have a suite that needs cleaning? Why not ask us about our upholstery and sofa cleaning In Pencoed. Get a great money saving deal by having your carpets and sofas cleaned in one visit.
Kevin & Mair's Personal Guarantee To YOU!
The price we quote is the price you pay, no hidden costs. Our prices are very competitive. Being highly skilled technicians with over 25 years' experience, we aim to exceed the expectations of our customers giving them 100% satisfaction. Our client's video testimonials will show you how satisfied.
Baby & Pet Safe Sofa & Carpet Cleaning In Pencoed
All our cleaning products are Non-Toxic, are safe for wool and manmade fibres and do not leave behind any soapy residue, unlike your do-it-yourself rental machines which can accelerate carpet re-soiling.
Our cleaning solutions are formulated to give your carpets a gentle yet effective cleaning result that will not only leave your carpets looking Luxuriously Clean but will also eradicate all those nasties lurking in your carpet, creating a healthier home environment for YOU and YOUR loved ones.
We clean many schools in the South Wales Area, hence we take the health of children very seriously. Below in the picture is just one primary school we regularly clean with our child-safe formulas.
Call CSB now for an Amazing Free Quotation on 01656 859 611 / 07716 364 148
What Enables CSB To Do A Fantastic Job Every Time?
Fast Drying Times
Prior to rinse and extraction we thoroughly prepare the carpet for removal of dry and particulate soiling, by softening and loosening the soluble soils, our cleaning method enables us to use less water, hence faster drying times. With our system, your carpets will look fabulous and dry in no time at all.
Baby & Pet Safe Cleaning Solutions
Gone are the days of detergents, we use the latest advanced carpet cleaning solutions that work at a molecular level.
These cleaning solutions break down the dirt particles as well as viruses and bacteria, enabling easier removal of the dirt from your carpet.
As an added benefit our cleaning solutions are eco-friendly, child, pet safe, fully biodegradable and organic based, great for those who are sensitive to chemicals and dust mites.
Leading-edge Truck Mounted Cleaning System
We have heavily invested in the latest most powerful Truck Mounted Carpet Cleaning Machine on the market. Our machines are designed to remove dirt, grit and spills from deep down in your carpet, leaving nothing behind but fantastic looking carpets!
Smarten Up Your Carpets with our Smart System