As a family-run business, carpet cleaning Cowbridge is what we (Kevin and Mair) do best. 
With our incredible cleaning methods and expertise, we will get your carpets and furnishings looking BRIGHT, CLEAN and fabulous in no time.
CSB will ensure that your carpets will be:
Thoroughly deep cleaned

Sanitised and deodorised

Feel, smell and look fabulous!

Super fast drying times
And as if that's not enough.
All at a very reasonable price!
"Absolutely fantastic job, I could not believe the difference. Very reasonable price, an excellent company. Will definitely use again, highly recommend. Thank you both." – Tracey Watkins.
Watch Our Astonishing Carpet Cleaning Process!
You will be AMAZED at what our cleaning methods can achieve. We pride ourselves in providing a top quality carpet cleaning in Cowbridge with proven results.
Love It Or Get Your Money Back!
We're proud of our work and take great pride in giving the best customer experience by offering an incredible service with a No Fuss Guarantee.
On the off chance that for any reason you are not by any means happy, we will return to resolve the issue. And if you are still not happy, we will give you a complete refund.
Listen To Our Happy Customers
Carpets are a substantial investment in any home.
I think you'll agree with me when I say…
There's nothing better than to walk barefoot on a lovely, fluffy CLEAN carpet.
But guess what?
That's exactly what we aim to provide our customers with every time.
Lisa Jones the lovely wife of Carwyn Jones, The First Minister of Wales took advantage of our Smart carpet cleaning service.
 She left this beautiful comment.
Jane, Another Happy Lady
Jane was delighted that we removed a coffee stain from her carpet.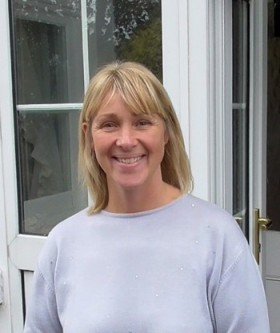 "Kevin and Mair were brilliant! They came on time, very efficient. They have removed the stain, they have done a fantastic job!"
Looking For The Best Carpet Cleaning Service in Cowbridge?
To make it easier for you, here are some clues:
Always check out their reviews!

Find out what carpet cleaning machine they use (machines vary in performance massively).

Read their about page

Check out their work examples
Sometimes all you need to do is take a few minutes out of your day to research a company, believe me, its worth it. 
Lisa and Jane are very happy customers, as you have already clearly seen above.
But, let's look at a few more reviews from our clients in Cowbridge.
"Absolutely awesome service from Kevin and Mair today, I cannot recommend CSB enough. They came straight in, got on with the job and now the carpets look like brand new!! They both were extremely polite and friendly. And they gave us a little moving in gift of wine and chocolates because we were moving out of the property into a new one. Honestly, Kevin and Mair were so brilliant. I must say, fantastic people and company! I Will definitely be calling them again. Thank you, both" – Emily
Stay with me here, there's more.
"Can't recommend Mair and Kevin more highly. Evidently, they did a fantastic job with their high-tech equipment. Carpets looked totally renewed and my whole house feels refreshed. They were charming, speedy and efficient and made all the difference. Helpful couple with a great 'can do' attitude and fantastic prices. Got rid of every stain without the use of nasty chemicals. Call them! You'll wish you'd called them sooner!" – Miranda
Aren't they lovely people?
Yet it doesn't stop there, we have MUCH more customers that are pleased with our service.
So for now, that's the reviews done.
Now I'd like to show you an example of our Award Winning work. 
We are Award Winning Carpet Cleaners In Cowbridge
TACCA (The Approved Carpet Cleaners Alliance) has awarded Mair with The Entrepreneur of the Year Award!
Awards by TACCA are very highly desirable and are awarded to a business that is committed to providing excellent services and outstanding work.
Full members are required to Keep up to date with all the latest developments in cleaning products, methods and equipment.
Call Now For a Quote in Minutes!
An Award Winning Clean You Can't Deny
This nursery school carpet had been left outside for about six months, yikes!
Fortunately for them, they found us.
Impressive results, don't you think? 
Also, I'd now like to tell you about our carpet cleaning machine and what's so special about it.
Most Efficient Carpet Cleaning Machine 
I am super, duper excited to FINALLY tell you and show you our amazing carpet cleaning system. 
Here it is. Isn't it just awesome!
As you can see, the machine is fitted to the van and has its OWN power supply and water.
The truth is,
Van mounted systems like ours, are the MOST powerful and efficient way to clean carpets.
Sounds good, right? Well, here's another thing.
Our machine runs 50% FASTER than portable machines.
What could be better? 
Imagine for a moment having beautifully clean carpets in under 2 hours.
While your still here, why not head over to our Youtube page and watch our machine in action.
Exceptional Stain Removal By CSB
Quite simply, if we can't remove a stain then no one can. Stain removal is a very tricky business and requires training, extensive knowledge and experience.
Furthermore, we are successful in removing up to 95% of stains. 
Unfortunately, no carpet cleaning company can guarantee you complete removal of stains due to varying factors. 
Fear not though, we will treat stains to the best of our knowledge and experience, which is well above the industry standards.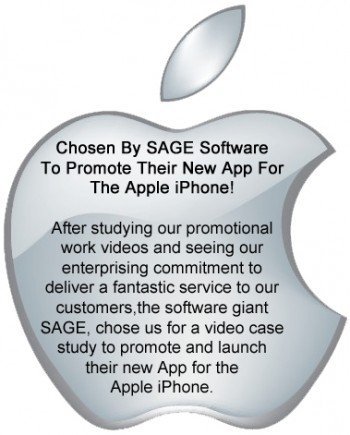 So let's get down to it.
Myself (Mair) and my husband Kevin, have been cleaning carpets for our customers in Cowbridge for more than 25 years.
Over the years, we have dealt with all types of stains and all kinds of carpets. Therefore, we have ample amounts of experience in the carpet cleaning industry.
Being a husband and wife, we work efficiently as a team.
In fact, we work our socks off every time to ensure your carpet is cleaned effectively and at top quality standards – no less!
If you want to dig a little deeper into who we are, please surf over to our about us page.
Apart from providing carpet cleaning Cowbridge and in the nearby villages, we are also experts in specialist Oriental rug cleaning.
Many rugs can easily be damaged by untrained carpet cleaners, and to be blunt there are many out there.
Cleaning rugs is an art in itself, it requires separate training and qualification. Our rug cleaners are fully trained and qualified.
All rugs are cleaned at a rug spa to ensure the deepest, most nourishing clean.
At the rug spa, we clean all types of rugs. From your treasured Oriental rug to your luxurious wool rug.