Winners Of The National Award – Carpet Cleaning Cardiff!
You'll Experience The Most Thorough Carpet Cleaning Service Ever Seen!
With our deep thorough rug and carpet cleaning Cardiff service, You'll feel proud of your Cleaner, Fresher Smelling and Vibrant Looking carpets and rugs again – We Guarantee It! Our customer video testimonials, says it all.
Kevin and Mair are a husband and wife team providing outstanding Award Winning specialist rug and carpet cleaning to the South Wales Area.    
Our extensive knowledge combined with over 25 years' experience, you can be rest assured that you are dealing with a reliable and reputable company that gets the job done right.
So, call Kevin or Mair now on 02922 093 015 or 07716 364 148 and give your carpets that needed Fresh, Clean look.  
Superior Award Winning Carpet Cleaners In Cardiff
First Place National Winners of The Carpet Cleaner Of The Year 2016! Voted by an association of 848 members throughout the UK, we were awarded The Entrepreneurs of the Year for our outstanding work results and our advancements in the science of carpet cleaning.
TACCA awards are the most prestigious carpet and upholstery cleaning awards awarded in the UK.
It is always good to know that CSB are Registered members of The Approved Carpet Cleaners Association.
TACCA only offers this sought after membership to fully qualified, trained, insured and reputable carpet and upholstery cleaning operatives who clean to the highest standards.
With the TACCA seal of approval you can book CSB with full peace of mind knowing your beloved carpets and upholstery are in the safest hands!
Our Amazing Customer Service Continues To Astonish Our Lovely Clients.
We believe that we are the best carpet cleaning Cardiff company. Our prices are extremely competitive and our standard and quality of service is of the highest order. Our customers always receive the best carpet cleaning service in Cardiff. Lisa Jones the wife of The First Minister of Wales, Carwyn Jones, is one of our delighted customers. See her lovely comment below.
See Us In Action! Our 8 Step Cleaning Process Video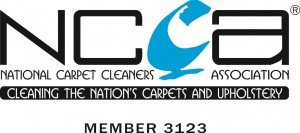 Kevin & Mair Receive Recognition From SAGE!
Spectacular Results with our 25 Years Combined Experience
Kevin and Mair of CSB Carpet Cleaning are always ready to provide our exceptional commercial and domestic carpet cleaning services to the Cardiff area. We are both fully certified, highly trained and experts in stain removal.
Not only do we do Carpet Cleaning in Cardiff, but we also provide Upholstery Cleaning, specialising in delicate Fabrics.
100% Happiness Guarantee!

Whether you want one room or your whole house done, you can have complete peace of mind with the CSB 100% Satisfaction Money Back Guarantee. If you are not entirely happy with the service we provided, then we will return free of charge to resolve the problem. If you are still not satisfied, we will provide a full refund no quibbles!
8 Reason To Choose Our Ultimate Carpet Cleaning Service
1. Dynamic, Powerful Equipment.
We have extensively invested in the most advanced carpet and upholstery cleaning system available. We use a Truck Mounted Cleaning System which means we can thoroughly deep clean your carpets, removing all dirt from deep within the pile. Combined with our other multi stage prepping techniques, our system leaves your carpets clean, fresh and fluffy – Guaranteed.
2. Your Furnishings Are Fully Protected
Fully Insured, liability AND treatments risk insurance (not just liability insurance like other companies, which won't protect you against items actually being cleaned).
3. 25 Years Experience and Training
We are Professionally Trained and Qualified with over 25 years of providing an unbeatable service. We annually invest in extensive training by industry leading organizations.
4. Rapid Drying
Fast Drying Carpets & Fabrics with our powerful, quick and efficient Truck Mounted Cleaning System, so you can enjoy cleaner, dry carpets in just 2 – 4 hours. Truck mounted cleaning systems are incredibly powerful and are the best and most effective way in removing the moisture from your carpets.
5. Long Lasting Thorough Clean
We use the latest breakthrough non-detergent carpet cleaning solutions combined with our steam extraction process. This unique process ensures your carpets are left residue free, which is great for you because your carpets and sofas stay cleaner for longer.
6. Award Winning Clean
Award Winning Cleaners, Kevin and Mair attend every carpet and upholstery clean, hence you're furnishings are in excellent hands.
7. NCCA & TACCA Members
Recommended and Approved By The NCCA and TACCA. Kevin and Mair are qualified members of The National Carpet Cleaners Association and The Approved Carpet Cleaners Alliance. All members of the NCCA must go through extensive training and an exam in order to be recognised as trained professionals.
8. We Care About Your Health
We know that looking after your family's health is priority to you, that's why we use Eco-friendly solutions that are completely safe for Babies, Pets & You. Also, all our products are Asthma and Allergen friendly. No harsh chemicals are used.
Our 8 Steps To Clean, Beautiful Carpets

Step 1: Inspection.
Every carpet and every household is different. So, the very first thing we do is discuss with you, our customer, about what is required. We will thoroughly inspect your carpet, both the pile and the backing so we can choose the best treatment for an optimum clean. This inspection includes discussing any stains or marks that are on your carpet and deciding how best to proceed.
Step 2 – Dry Soil Extraction.
We then thoroughly vacuum your carpet with a high filtration commercial vacuum cleaner. Up to 85% of the dry soils are removed by thorough professional dry vacuuming. Removing dry soiling is one of the most important steps in cleaning, one that we take very seriously.
Step 3 – Specialist Stain Removal.
We will use our professional stain removal products and techniques to remove difficult stains. Although stain removal is not a guaranteed service, we do have a very good track record of removing up to 95% of stains.
Step 4 – Unique Pre-Spray.
We then apply a unique pre-spray specially designed to electro-mechanically lift oily dirt and pollutants from your carpet so they can be quickly and safely extracted using our high performance extraction machines.
Step 5. Pre Grooming (Buffing)
We use a professional CRB grooming machine to gently buff the carpet fibres, which leaves soils suspended and ready to be extracted by our Truck Mounted carpet cleaning machine.
Step 6. Powerful Rinse extraction.
With our powerful rinse extraction system we will flush out all of the dirt, bacteria and air pollutants from the carpet giving a long lasting, deep down thorough clean.
Using our powerful extraction equipment allows for constant hot steam at high pressure to be directly injected into your carpet at very controllable amounts and to extract the moisture back out along with the soil, dirt and nasties. Therefore, giving the best cleaning possible, leaving your carpets touch dry, fresh clean and fluffy.
Step 7. Protective Foil Tabs.
Your furniture is positioned back onto the carpet with protective foil tabs and Styrofoam blocks under the legs. This is to prevent the colour-stain from the furniture leaching onto the carpet while it is moist.
Step 8 – Post Inspection
We will walk with you through your home again to make sure all spots, stains, and traffic areas have been thoroughly cleaned. During the post-inspection we will go over the job with you and note any suggestions for the future that will help improve your carpet's life and cleanliness as well as answer any questions you might have once the job has been completed.
See our commercial and domestic carpet cleaning in Swansea, Neath and Port Talbot.
A little gift from us! After every clean, all our customers get a fabulous FREE Professional Spot and Stain Remover worth £9.99.
Benefits of CSB Commercial Carpet Cleaners Cardiff.
Our trained technicians takes time to determine your specific cleaning requirements and help you select the right method of carpet cleaning. Super Fast Drying time in under 30 mins. You are assured of a superior residue free cleaning service that stays cleaner for longer and proves to be cost-effective. We also provide additional expert services such as application of soil retardants to carpets that help to reduce the accumulation of dirt, soils and stains
It is just as important to maintain clean carpets and upholstery in the work environment. We have a specialised range of services aimed specifically for the corporate and commercial sectors.
Large carpeted areas in commercial offices and hotels can be cleaned to an excellent standard thanks to low moisture encapsulation which is dry in 30 mins and very low moisture dry carpet cleaning techniques which is dry immediately
For the hospitality sector It is the responsibility of every restaurant and pub owner to ensure their carpets and upholstery are well maintained and clean, so the public can eat and drink in a clean, safe environment. Steam cleaning – hot water extraction can achieve amazing results!
We offer commercial carpet cleaning for:
Shops and Retail premises.

Pub and Clubs.

Exhibition spaces.
Hotels and B&B's.

Golf Clubs.

Sports Centres.
Health Centres.

End of Tenancy cleaning.